Description
Olympia Prep is coming to deliver a brand new version of our condensed ACT Acade'mini'.  This program will provide new specific strategies and skills for the ACT test as well as functional-content-area instruction on some of the most tested areas of the ACT.  It comes with a software-generated report and customized study plan to move forward with your score improvement after the program.  If you're looking for the fastest effective way to prepare for the next ACT and beyond, this program is for you!
If you're ready to jump into our full score-improvement-guaranteed programs, please consider claiming one of our remaining spots in an upcoming Academy or Tutoring Package.  This Academini is free to all who have enrolled in one of the linked Academies of Tutoring Packages.
Acade'mini' Program Details:
Location:
Casady High School (specific location TBD)
Dates and times (please plan to attend both):
Monday, June 4th 1-4pm
Tuesday, June 5th 1-4pm

Program Content Highlights:
6 hours of targeted ACT test preparation
Comprehensive test strategies and content for the test day
Specific content for English, Math, Reading, and Science tests
Practice sets done in class to apply taught concepts
A complete ACT test assessment done during the program – a software-generated report will be created following the classroom dates to give your student a specific study plan to continue on their own or with a longer Olympia Prep program in the future.
Our team will create this custom plan for you and reach out after the event to deliver it to you free of charge!
Event Coordinator: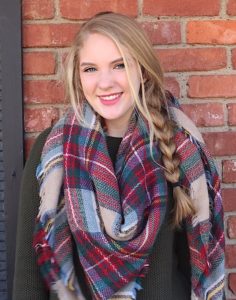 Julian Thomason – ACT: 35
"Julian is currently a sophomore student at Oklahoma State University where she is majoring in Elementary Education and minoring in Spanish. She is a member of Kappa Delta sorority, the Talent Director for the Student Union Activities Board at OSU and is a member of the Honors College. She participated in orchestra, theatre and was a yearbook editor at Casady School before graduating Summa Cum Laude in the Spring of 2016. In her free time, Julian enjoys writing music, watching Netflix, and volunteering at both the Stillwater and OKC Humane Societies."
Additional qualified instructors will be available to assist with personalized instruction.
.
.